On this page we will strive to list links that could take you to new people, places, products, reports, even the possibilities of new ways of thinking!

We take no responsibility in the content of these links, nor do we endorse the ideas or products. We just like to spread information - one can never get enough information!!!


---
Here is a Pilates mat that is big enough to be perfect for under your Sauna Dome! It's nice and cushy to lie on, the upper portion of the dome will roll easily on this surface, and it's easily sanitized. These folks also have a great spray mat disinfectant. Here is the direct link to the Pilates mat
http://www.matsmatsmats.com/yoga/pilates-mat.html
---
www.whitelotusaromatics.com

Here is more information and more links than you can ever imagine! This one should keep you busy until we have time to put up more links!
---

Essential Oils (over 140, unadulterated, 100% botanical oils, GC tested to ensure authenticity), lots of aromatherapy information, education, GC testing.
---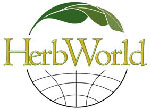 Herbal info, suppliers, education, books, links, and way-more!
---
Sun Friendly Products is a site that should be visited (and purchased from) by every parent and grandparent!

We all need to learn more about the sun, and how we can protect ourselves from the damage it could cause to our skin and eyes.

The owners of Sun Friendly Products have this to say about themselves and their company:

As parents, we were inspired to find products that would protect our own family from the dangers of the sun easily and effectively. Our philosophy is to carry high-quality items that serve one of two purposes:

First and foremost, we have carefully selected items that offer protection from the sun's harmful rays...clothing, accessory items, shade items (beach cabanas and stroller covers), and items such as all natural (chemical free) sunblocks that fall into our health and beauty category.

Secondly, we decided to have a little fun. Why not? Now that our families are protected from the sun, let's have some outside fun in the pool, at the beach, in the backyard or anywhere else.

Don't stress about the sun go out and relax in its glorious radiance!

---
Brassica Teas with SGS
The Next Generation Antioxidant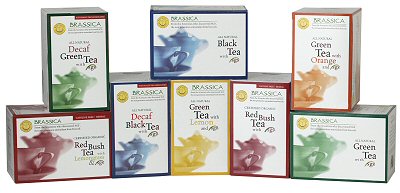 What is SGS?

* Reputable scientists world-wide are now studying this remarkable compound and its antioxidant properties found in broccoil (Brassica).

* Brassica Teas are the only teas with SGS available, and are patented and licensed by Johns Hopkins University School of Medicine.


Don't Worry -- teas with SGS do not taste like broccoli!
Click here to learn more about Brassica Tea and SGS
Order Now
---
I am frequently asked if I make anti-aging facial care products. I don't. It is a whole category of body care that is not in my expertise. But, because I am now experiencing "old lady neck" I am very interested in what is out in the marketplace that could be of benefit to myself.

I came across this interesting free offer and decided to pass it on to others. I'm trying it for myself now. Why not? It's free for the first 14 days supply!

Here's what Hydroderm has to say about their Wrinkle Reducer:

Reduce fine lines and wrinkles with this amazing new product.

Because of the Hollywood hype of Botox®*, consumers are failing to realize the adverse effects of Botox®*. Bleeding, bruising and infection are just a few risks of injected Botox®* treatments. With Hydroderm?, you apply the liquid with your fingertips and see the results younger-looking, smoother skin with fewer fine lines and wrinkles.

---
Constant Contact...stay in touch!
Most of you have already subscribed to my new Specials and NewsyLetter. Constant Contact is the company that manages this email service for us.
For those of you that have your own web site and wish to provide your clients or customers with information or special announcements, take a look at this site. It is Wonderful! And it's easy (otherwise I wouldn't be using it), and it's affordable!
It's even FREE for the first 60 days!
---
The Wright Stuff carries a wide variety of practical health care products that have been carefully chosen by health care professionals to make life's daily tasks less difficult for people with physical disabilities.

They specialize in products for people with arthritis and many other disabling conditions, in addition to products for caregivers. They carry over 200 products including adaptive equipment, specialized mattresses and cushions, ergonomic small kitchen appliances, bathroom equipment, ergonimic garden hand tools, adaptive clothing, mobility aids, joint supports and more.


There are many products on this site that could surely help you with some of the physical and emotional stresses in your life -- click on this banner now to see how you could help yourSelf!



---
Who can deny that they don't have just a teeny-weeny bit of stress during travel time?! Here is another way to help yourself slide into a more tranquil state while on your way to your destination, be it for business or a stress-less vacation. Just pop these puppies over your audio inlets (that would be your ears), open your New Balance Inhaler, close your eyes, and drift. When you arrive, you'll be relaxed and ready to totally participate. I've tried these, they are exceptional.
---
I found MANY very interesting and useful items on this TRAVEL TOOLS site to help with travel situations that could potentially compromise my "feeling-good" on vacations or business trips.

To easily find the Air Supply Purifier shown in the banner to the right type M102 into the search box once you get to the site.

And do sign up for their Free Newsletter to keep on top of any new products and tips!





---
Wow, Magellan's is such a fun travel site!

They state their mission: To be America's leading source of travel supplies by providing a superior selection of travel products to make travel more comfortable, safe, and rewarding, and by providing the best possible customer experience.

You can search by Country Destination and they will give you General Info about the country, and also Health Risks, Security Concerns, Health Risks, Security Concerns, Weather Notes, Electrical Standards, Modem/Phone Use, Visa/Passport Requirements, Time Zones, and Currency.

Once you are in to the site, be sure to check out the Comfort & Security, and the Health & Hygiene categories. There will surely be products that will keep you feeling-good throughout your travel times!
---
If you want to investigate the overwhelming Spa options in one easy web site, click on this banner. Medical spas, Day spas, Vacation spas you can find them all here. The New York Times recently cited the founding of SpaFinder as a milestone in the growth of the worldwide spa industry, and both Forbes.com and USA Today have chosen Spafinder.com as the best website for spa travel. When you subscribe to Luxury SpaFinder Magazine you will get one year (6 Issues) for you and a friend for only $19 a savings of 44% off the newsstand price. This is a beautiful magazine featuring front-of-book spa guides to cities and regions with no-punches-pulled reporting, spa design --furnishings, fixtures, and accessories from top spas that you can obtain to create a luxurious home spa, and much more. The web site is free, so relax and revive! This is a sure-fire way to begin the de-stressing process!
---
Gaiam (pronounced "guy-um") is a fusion of the words "Gaia" and "I am." Gaia, mother Earth, was honored on the Isle of Crete in ancient Greece 5,000 years ago by the Minoan civilization. This civilization valued education, art, science, recreation, and the environment and believed that the Earth was directly connected to its existence and daily life. Founded in Boulder, Colorado in 1988, Gaiam is a provider of information, goods and services to customers who value the environment, a sustainable economy, healthy lifestyles, alternative healthcare and personal development.
---
Picture yourSelf on a warm beach in Hawaii my favorite place to de-stress! Since I rarely get to the beaches of Hawaii, my next best de-stresser is Hawaiian Music? These folks have a collection a even bigger than my own surely all the best! Hilo Hattie - The Store of Hawaii - is the largest retail source for Hawaiian and Island Lifestyle products. Established in 1963, Hilo Hattie has grown to be one of the most recognized brands in Hawaii. They offer you the best possible online shopping experience in the true Aloha spirit. This site takes a few minutes to load, but be patient and wait (part of learning to relax!) you will be rewarded with an opportunity to shop for all kinds of awesome Hawaiian products for yourself or your loved ones, including items for Hawaiian weddings, home furnishings, gourmet foods and candy (Yummmmm!), music, Aloha shirts, and of course Beach Towels!
---
Many years ago I was privileged to be invited to attend one of the very first presentations of the revolutionary Bose Acoustical Wave radios. It was awesome then, and it has only become better and better. You won't believe the sound that comes from this compact unit.This one truly has my personal recommendation.













---
Traveling in the car, on an airplane, or via any other method can make life at the destination point miserable if you have fibromyalgia, arthritis, or any other injury or pain issues.

Once you are in to this site, go to the link that says Driving Comfort, then check out the great products in Lumbar & Seat Cushions, and especially Pillows & Blankets.

---
Grow your garden Naturally.....

These folks have all the answers -- don't poison your garden or your pets, please go here to solve your farming frustrations!





---
Many of you that first met us at Farmers Markets will remember our beautiful Day lilies, Japanese and Siberian iris, and other assorted and unusual plants.
We no longer have time to tend a nursery, so here are some places where you can shop for garden treasures, even when the snow is falling. For us, it was so exciting to get our newest flower catalogs, then spend hours perusing each and every page, then deciding how many more plants we could fit into our tiny space!


---
I often talk to folks with foot pain. Here you can shop for shoes, socks, foot supports, orthotics, and insoles, knee and back braces, and find products to address bunions, corns, calluses, arthritis, and more.

You can even find products to help with mobility, and circulation therapy. This company seems to have it all when it comes to foot and lower back health, and even some items to help you stay safe.
---

The positive benefits of having a pet have been documented over and over again. There's nothing quite like the unconditional love from one's pet to chase away pain, depression, and general woes of the day, if only for a short amount of time. Most pet owners will tell you the same story.

After being pet-free for nearly a couple of years, we have made the leap to adding a puppy to our happy little family. Quincy is a Schnoodle (Schnauzer/Poodle), and, well, just the cutest ever! Ok, so what is NOT cute about any puppy!

It is true that pets do reduce stress, make you laugh, give you something to think about beyond your own aches and pains, but -- wow, are they busy!!!! He was wanting to eat the electrical cords, the furniture, shoes, the cat -- we/he needed TOYS, and TREATS, and a COLLAR, and a CARRIER/CRATE! And once we got a few things to divert his attention in a safe and sane manner, our lives did become less stressful once again!

Here are a couple of sites that could help you and your pets to get to that "stress-less" level of mutual ownership!


---
Mostly toys and treats, and wow! So MANY toys and treats! Keep your dog occupied and happy -- maintain that stress-free environment!


On this site you can even pick your toys and treats by breed, brand, size and type -- easy and fast, and takes most of the guess-work out of dealing with that new member of your family!
---
These folks have been around for a long time, and they offer some pretty wonderful solutions to back pain, and other chronic pain issues. In addition the chairs and beds, be sure to look at the pillows and other sleep aids. Rest is a truly wonderful way to come back to the "living!"




---

Artist owned and independent since 1979!
Specializing in music for Healing, Relaxation, Yoga, Massage and World.
Free audio samples and flash presentations.
www.soundings.com www.soundings.com
(800)93PEACE



Soundings of the Planet co-founders, Dean and Dudley Evenson, are pioneers in the field of healing music. Their inspiring music of flute, harp and natural sounds which has been used in hospitals, healing centers, prisons, schools and spiritual centers to support people's healing or life process. When the Evensons aren't tending their garden and creating music and multimedia projects at home in the Cascade Mountains of northwest Washington, they are 'on the road' sharing their music and offering workshops on music and healing. I first met these folks at the Massage Therapy Conferences that I attend every spring. They are magical, and so is their music. My music library growth......
---
Tree Frog Farm
Hop into the realm of healing with flower essences, aromatherapy and herbs lovingly grown in partnership with Nature at Tree Frog Farm!
Green Blessings,
Diana Pepper & John Robinson

---
Top Massage Sites
For Massage Therapists or for those of you who want to know more about massage therapy, here is a site that has some interesting articles and resources.
---